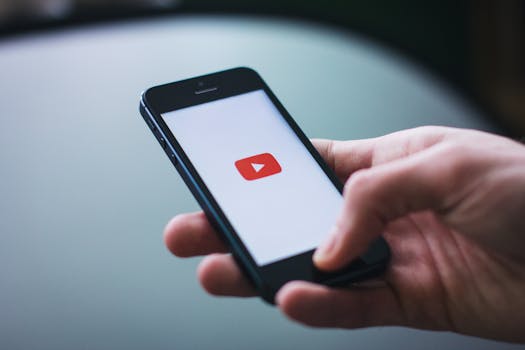 I've got a pretty interesting topic to write about today.  Over the past decade or so, there's been a huge trend going on over the great land we know as the internet.  As many of you may know, YouTube has absolutely EXPLODED over the years.  It is currently owned by Google, and is now considered the 2nd biggest search engine on the planet right behind Google.  I don't know how you feel about that, but in my opinion, THAT'S CRAZY!!
Now, there's so many crazy and interesting things regarding YouTube that I could talk about, but in particular, I wanted to talk about one of YouTube's hottest subcultures: musicians.  Now, I'm not talking about the official YouTube channels of famous artists like Justin Bieber, Katy Perry, or One Direction.  No, I'm talking about regular people all over the world who perform song covers on YouTube and have become tremendously popular.  There are SO MANY famous YouTube stars that have achieved YouTube stardom through simply covering songs.  One such band, and one that I'm pretty fond of, is Legaci.  Take a look at their cover of Katy Perry's "The One That Got Away."
I recently watched this video and was seriously BLOWN AWAY!  This performance is seriously on legal steroids or something!!  In the above video, Legaci teamed up with Cathy Nguyen and Summer Breeze (2 other popular YouTube stars).  If you aren't familiar with Legaci, they are actually Just Bieber's back-up singers (not sure if they still are or not), so it makes sense that their vocals are superb.  However, there's no way in heck that I would have ever known about Legaci if it wasn't for YouTube.  YouTube provided a platform for Legaci to get their name and their incredible work out into the world.  I'd go so far as saying that this cover is even better than Katy Perry's original work!
Still not impressed?  Check out this other video that Legaci did.
This is probably the BEST cover of Jay Sean's "Down" that I've ever heard.  You just gotta love the vocals, the mad guitar skills, and of course the POPPIN' beat boxin' action!  Legaci's YouTube channel is currently at 171,000 subscribers and a total of 31 million views.  The crazy thing is that they aren't even the most successful YouTube musicians on the market.
There are so many more YouTube artists that have over 1 million subscribers and way, way more views.  There are numerous YouTube artists that make solid six-figure incomes and even seven-figure incomes because they're able to build such a huge following on YouTube.  It's pretty crazy how YouTube has literally changed the music industry.  Before YouTube, I always saw the music industry as very, very hard to break into.  Nowadays, YouTube, and all the other social media platforms which are powered by the internet, have given musicians an amazing opportunity to market themselves and create an income stream doing what they love to do.
I think it's really cool that YouTube has given Legaci an opportunity to become known and recognized for their amazing talent.  There's certainly a TON of unnoticed talent in the world.  If you haven't already, feel free to check out all the crazy, underground musicians on YouTube.  Simply go to YouTube and search for covers of some of your favorite songs.  You may be surprised by what you find!  🙂